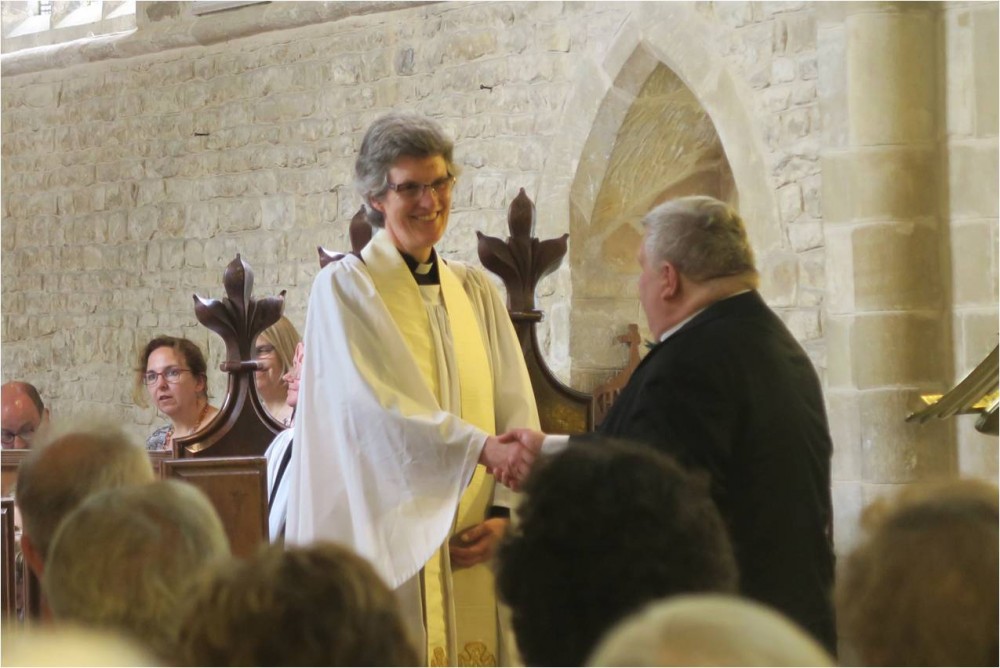 Our Rector, the Reverend Pippa Madgwick was instituted and inducted at St John the Baptist, North Luffenham on Sunday, 16th July 2017 - find out more about Pippa's Institution and Induction.
Pippa and her husband, Graham, moved from St Albans where Pippa was an Associate Priest at St Stephen's & St Julian's. Graham (who is also a Reader and looks forward to offering his ministry to the Benefice) works in Peterborough.
Pippa and Graham live at the new Rectory in North Luffenham. They have three sons, all in their 20s, each of whom live independently. Pippa was previously a research scientist in molecular biology for over thirty years. She has a degree in botany and a D.Phil. in physiological sciences from Magdalen College, Oxford, where she met Graham.
Pippa has many varied interests and has recently completed a City & Guilds Level 3 Certficate in embroidery. Pippa and Graham are keen cyclists and enjoy gardening; they already have their eyes on an allotment in the village and are enthusiastic to join in village life to the full.