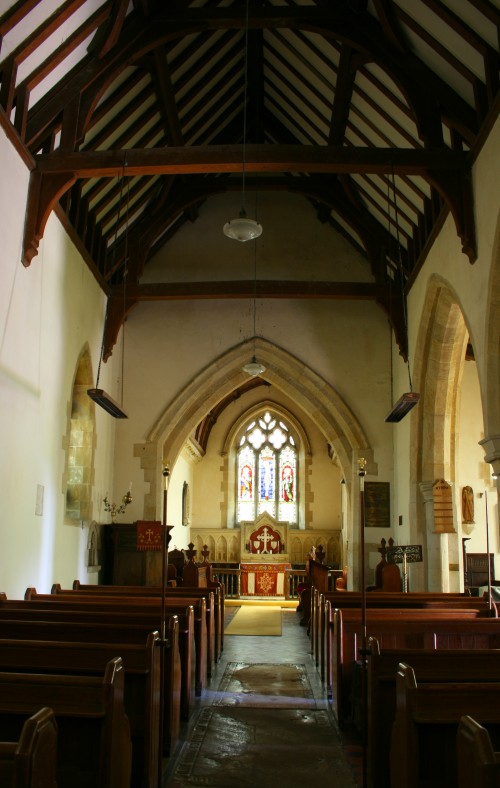 The church of St Michael and All Angels at Whitwell stands on an elevated site at the west end of the village, and consists of chancel, nave, with double bell-cote over the west gable, south aisle, and south porch.
A church has existed here since the Domesday Survey (1086) - the evidence of a Saxon origin for the present building.
The nave probably represents an aisle-less 12th century church and around the middle of the 13th century the south wall was pierced by an arcade of three bays, and an aisle added on that side. The bell-cote is also of this period and the chancel may have been rebuilt on its present plan at this time.
It was considerably altered in the 14th century, when new windows were inserted and a new roof erected. New windows were also made in the aisle, and the north wall of the nave was heightened and provided with new windows, doorway and buttresses.
There was a general restoration of the church in 1881, and in 1930 the chapel of Our Lady at the east end of the aisle was restored to its proper use.
The plate consists of a cup and cover paten, the cup with only the maker's mark "I.G." the paten with the London date-letter for 1570-71, and a bread holder of 1718-19. There are also a pewter paten and flagon.
There is a wall tablet to Charles Spencer Ellicott, rector for sixty years (d. 1880), placed by his son, the Bishop of Gloucester and Bristol.