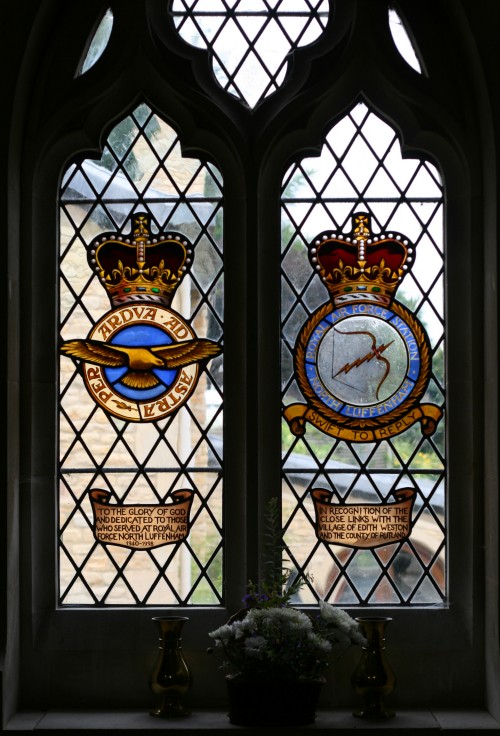 Edith Weston nestles close to Rutland Water on the south-eastern shore and is home of the main sailing club with a fishing lodge. The village is named after queen Edith of Wessex (1029-1075), the wife of Edward the Confessor and sister of Harold Godwinson.
The church of St Mary the Virgin is located within the centre of the village. A memorial plaque was dedicated during a memorial service in March 2016, to remember the three Australian and five British aircrew, who died when Lancaster B Mk III PD 431 crashed in March 1945.
The village pub is the Wheatsheaf on King Edward's Way. St George's Barracks is located to the south and east of the village; this was previously RAF North Luffenham. It has housed the 1st Battalion of the Kings Own Royal Border Regiment but in August 2007 the 16th Regiment Royal Artillery, moved here from Woolwich in southeast London.
Edith Weston Primary School is located in Weston Road. The village's Parish Council provides a wealth of information of what's going on in Edith Weston.