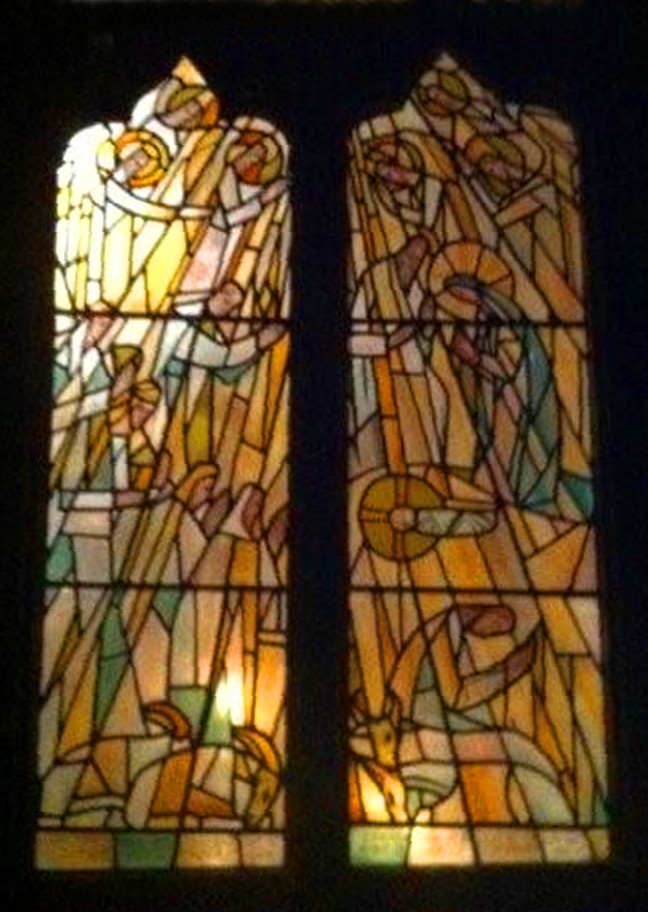 The church of St Peter and St Paul at Preston sits at the end of a quiet lane, backing onto arable land. It consists of a nave, chancel, north & south aisles, vestry, and a west tower with recessed spire.
The north aisle bay dates from around 1150 with the southern one added a little later (circa 1200). The chancel arch was rebuilt later and at a higher level.
The tower, with lofty spire, was added in the 13th century and some major remodelling took place in the 14th century. The font is a 13th century plain bowl standing on four cylindrical legs.
The chancel dates from the 13th century; there are remains of other arches in the east wall. The whole south wall of the chancel (windows, single sedile and the priest's doorway) is a rich mixture of carvings and styles. The hanging lamps are reported to have come from a street called Straight in Damascus.
There is a good sundial on the porch roof, the remains of a Scratch dial in the porch itself and a carved Roman stone in the south wall.
Of the original three bells, the first is inscribed "+ Gabriel," the second is dated 1717, and the tenor is inscribed "God save our Queene Elizabeth." Two new trebles by Taylor of Loughborough were added in 1909.