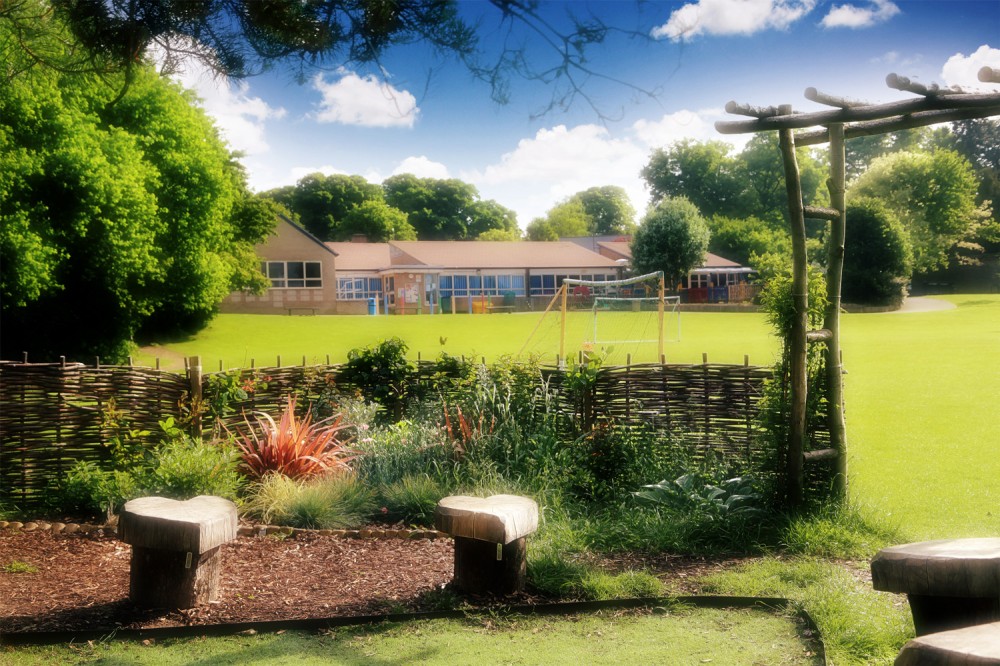 St Mary & St John's Primary School is a Voluntary Aided Church of England school. It is built on the site of North Luffenham Hall and the southern boundary is a 'ha-ha'.
The 'ha-ha' is an expression in garden design that refers to a trench, in which is a fence concealed from view. The ha-ha is designed not to interrupt the view from a garden, while maintaining a physical barrier.
It can be used to mean a ditch the one side of which is vertical and faced with stone, the other face sloped and turfed, making the trench, in effect, a retaining wall.